Thursday, October 29, 2009
Little Miss Sutton has been one of my most favorite subjects since the day she was born, so you know I was thrilled when I was invited to photograph her baptism. The event took place at Trinity United Methodist, where her Mommy and Daddy were married, and which I think is the most beautiful church in Tallahassee. The service was very touching and Sutton was smiling the entire time, what an angel!

Church bulletin that morning...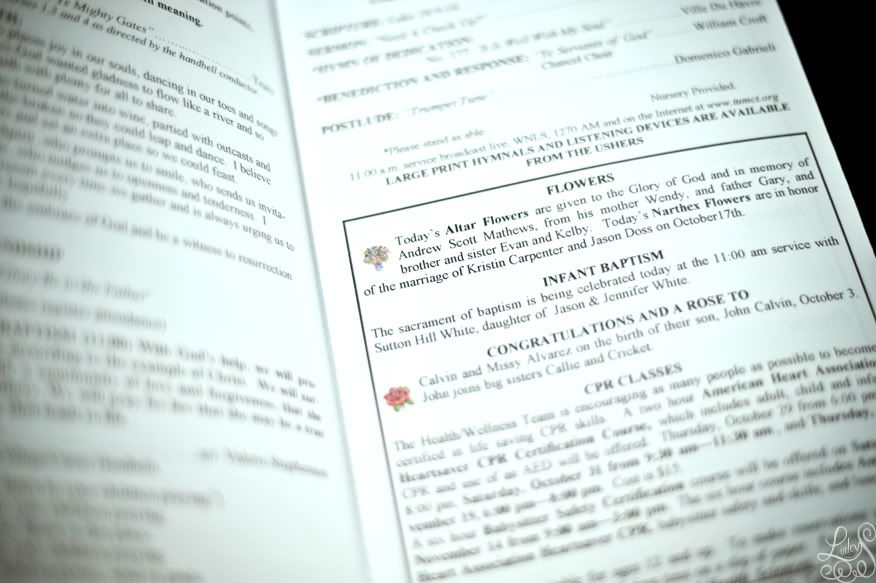 Notice her dainty little cross and the beautiful vintage dress that was worn by both her Mommy and her Aunt Erin at their baptisms.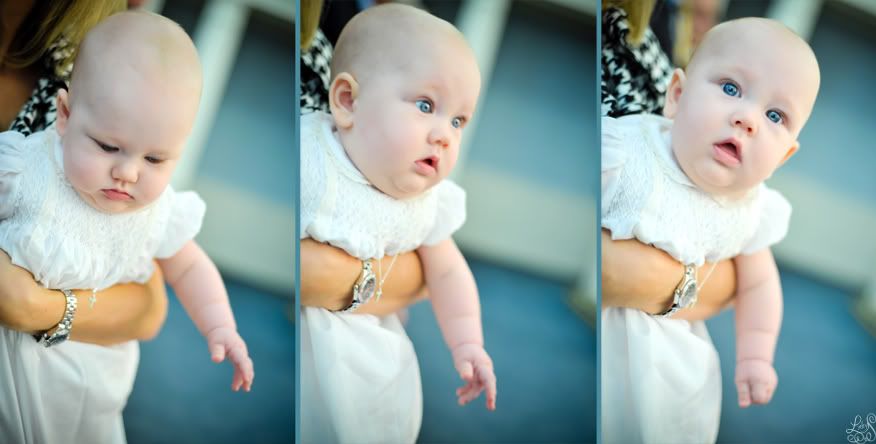 They played the bells that morning and she was mesmerized.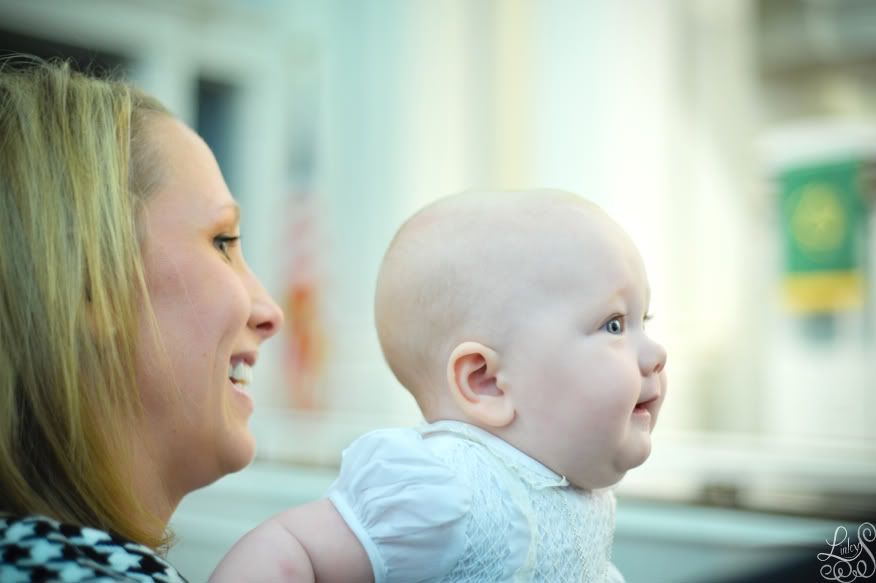 She was so comfortable in the Pastor's arms.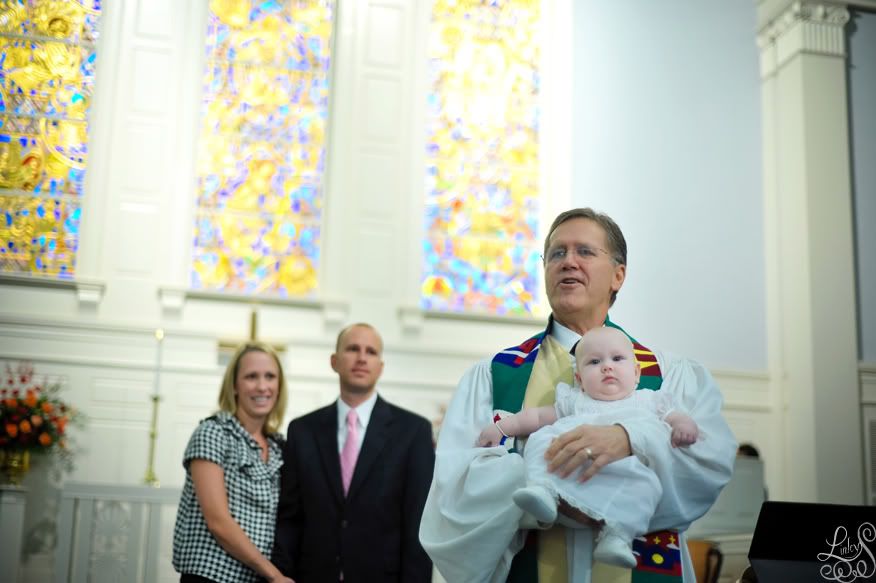 Trinity does the most amazing thing at baptisms, the Pastor walked Sutton up and down the aisle while the congregation sang,
Jesus Loves Me
. The tears in my eyes made it hard to take pictures...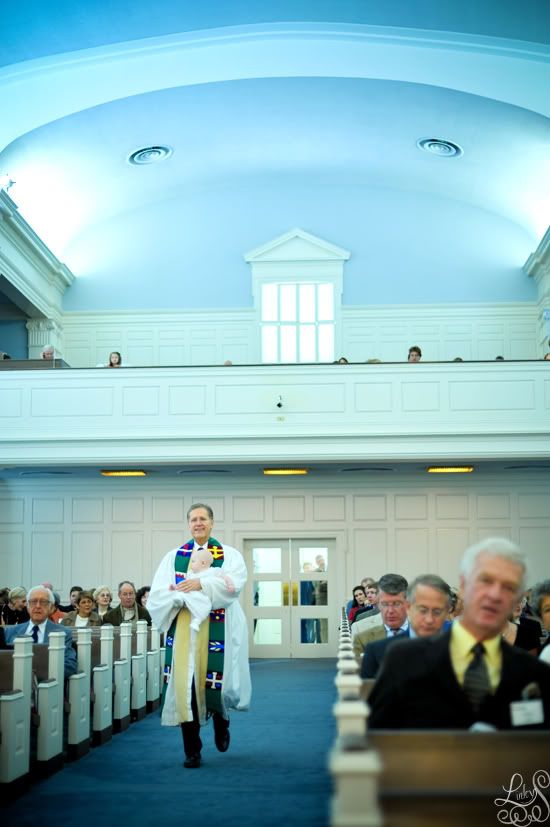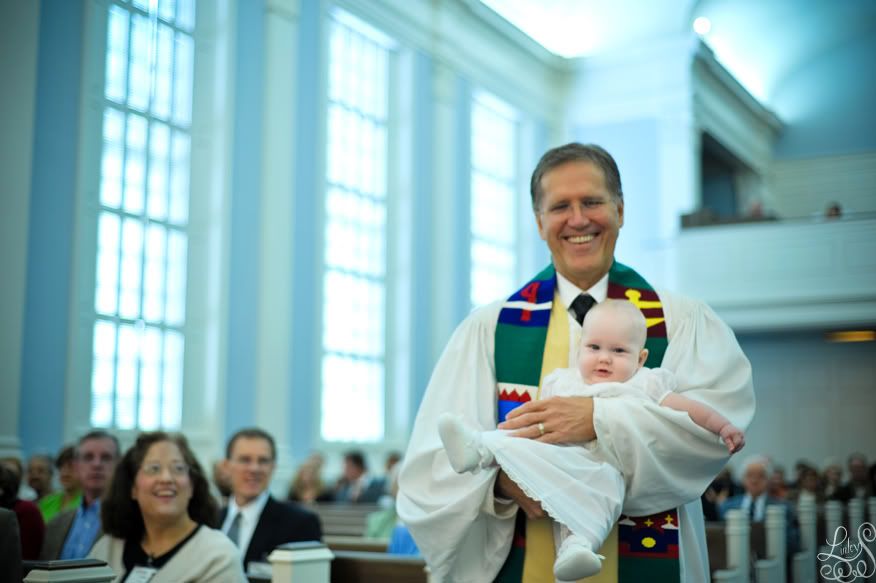 Hey Mrs. Linley...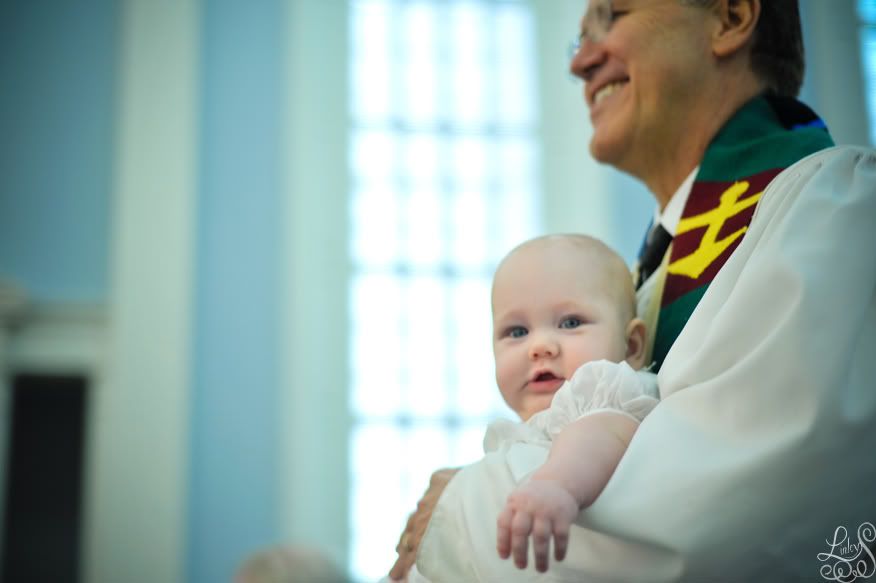 Proud parents.
Look at that smile!!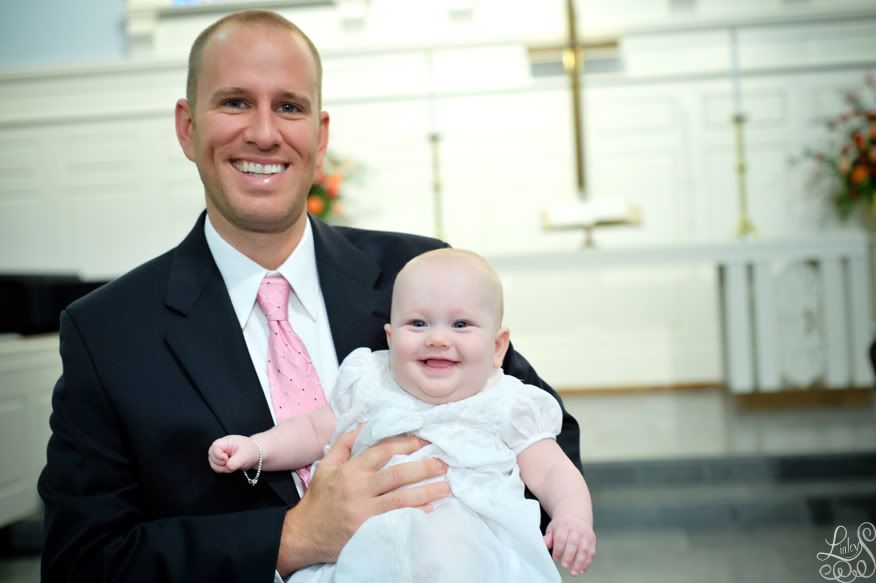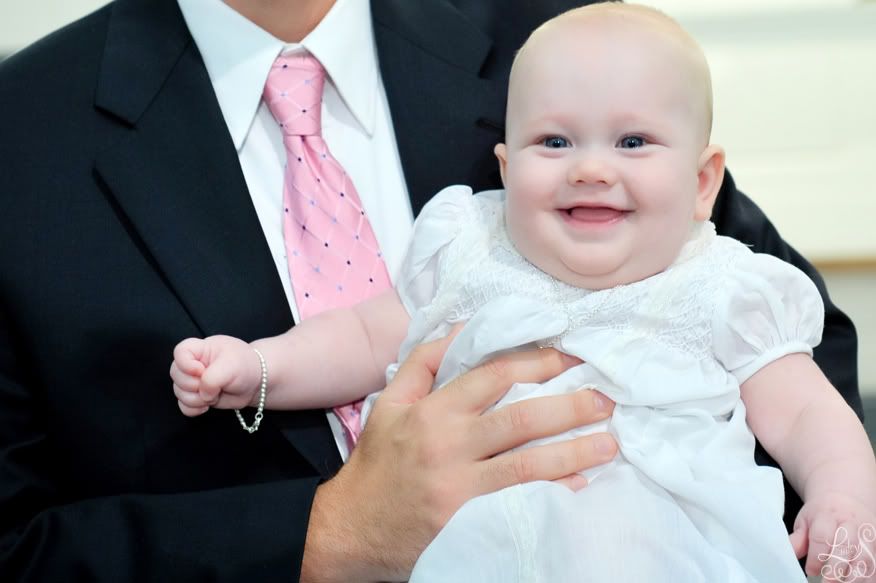 Couldn't you just eat her up??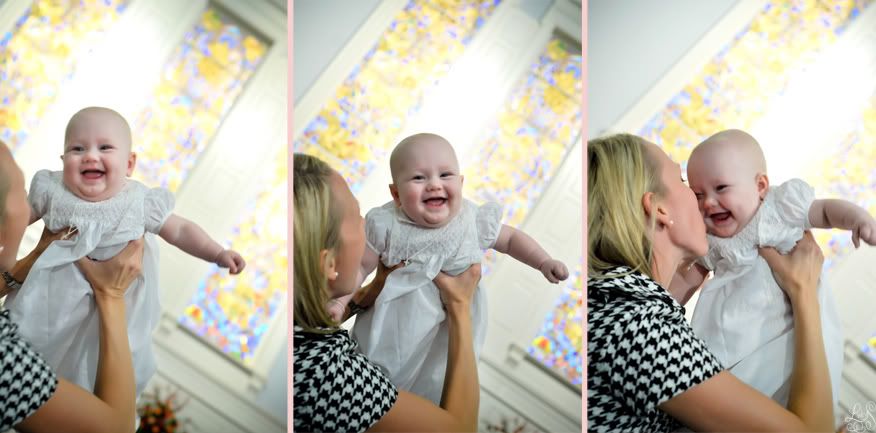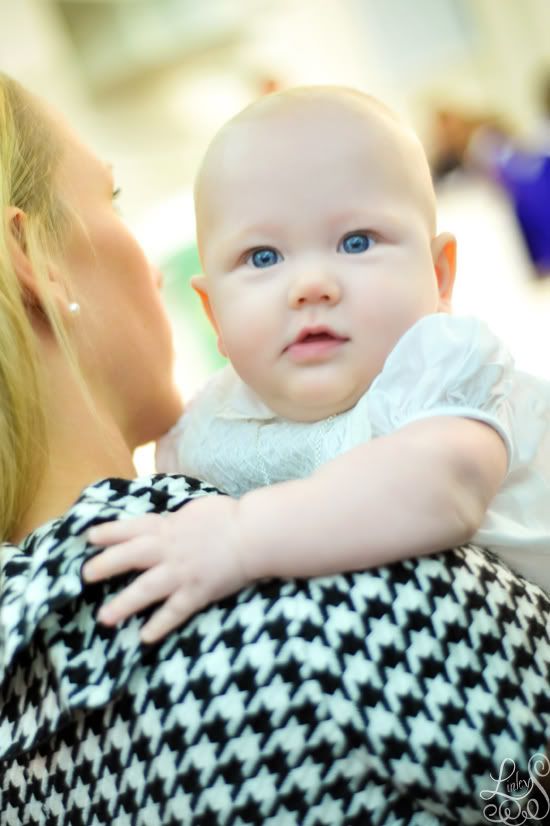 Silly girl.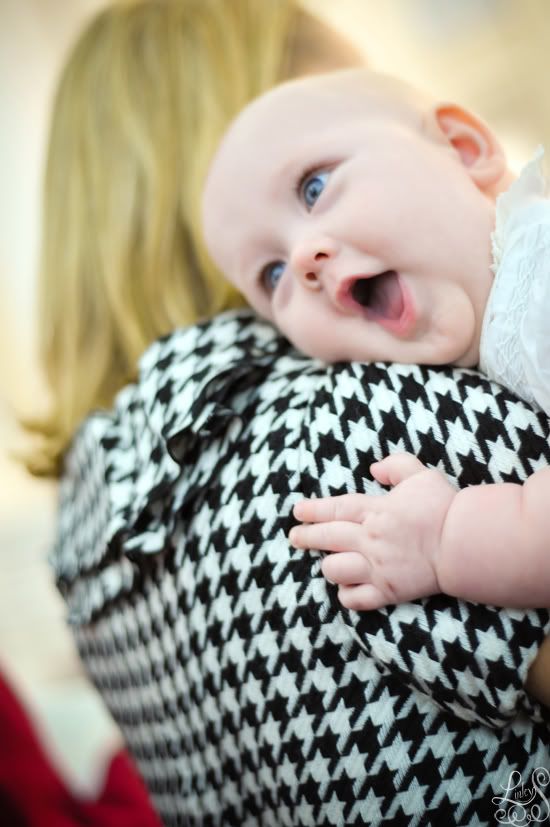 Wardrobe change for her celebration lunch. Her Mommy made her precious little fall dress, so cute!!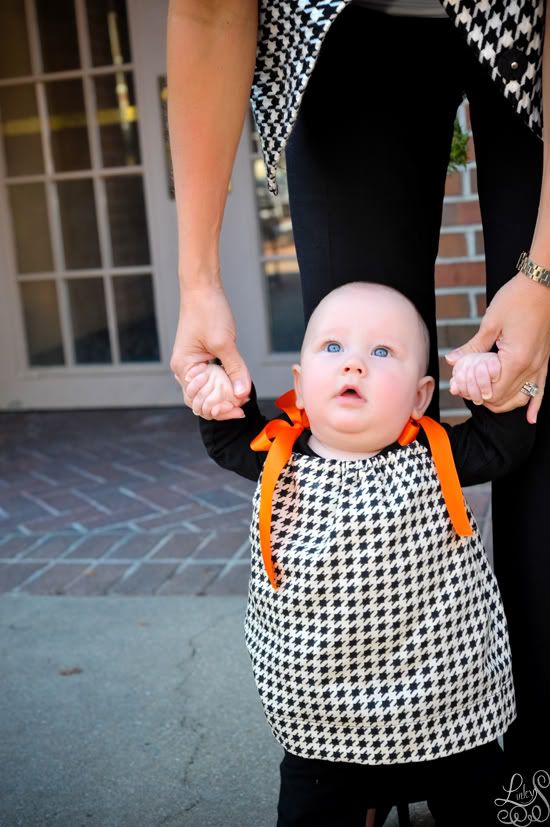 The best part of my job is experiencing the special events in my clients lives. Sutton is much more than a client, she is like family, and it was such an honor to witness her introduction to faith. Praise God for little girls!!