This shoot was officially one of my favorites of all time. Seriously, so cute it hurts!!

The Greene boys are so precious and their Mom really listened when I told her that I like to shoot with props. We started off with an heirloom tricycle and some Ed Hardy-esque outifts for the boys.

I think this first picture might be my favorite of the day... that's not true, they were all so good, I just can't pick favorties!!

Baby Jack with big bro Logan in the background.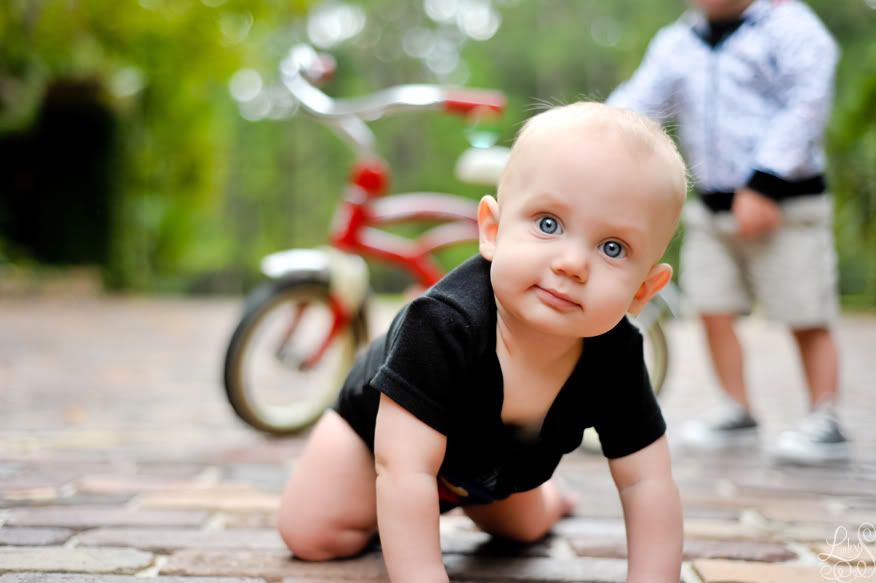 Sweet Jack looking at Mommy... (there are 3 because I couldn't pick a favorite again.)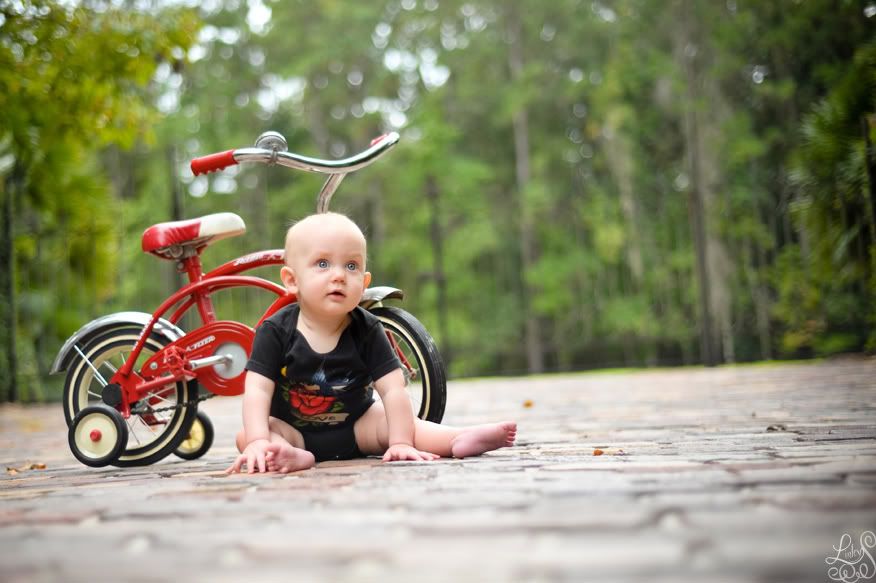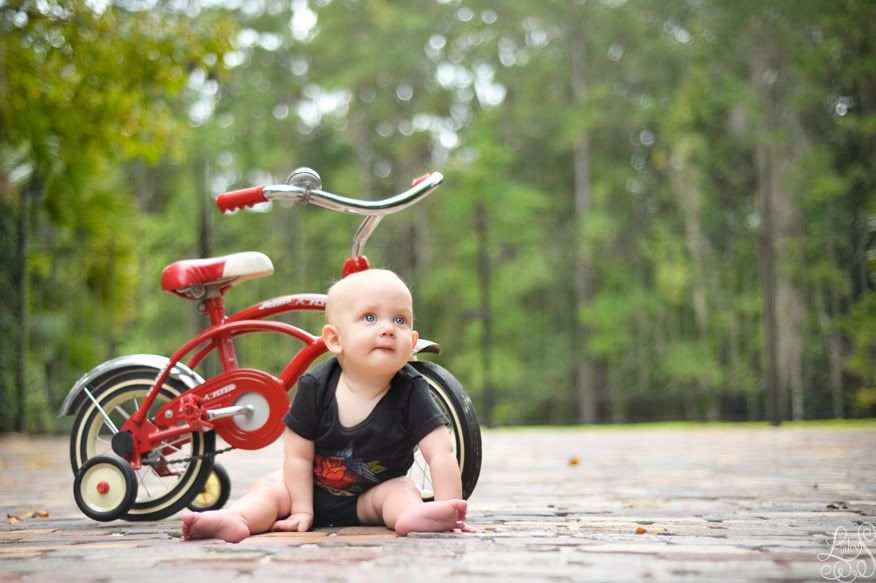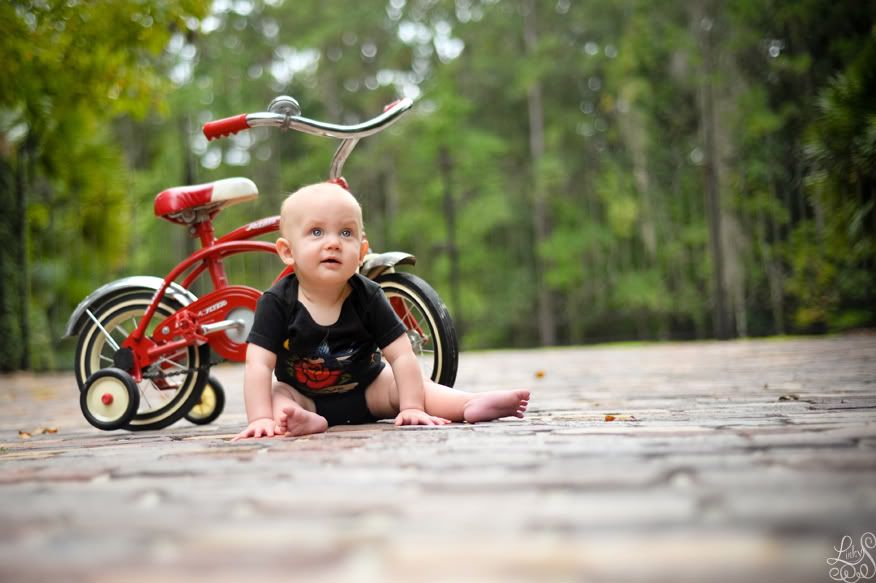 Now he sees Daddy...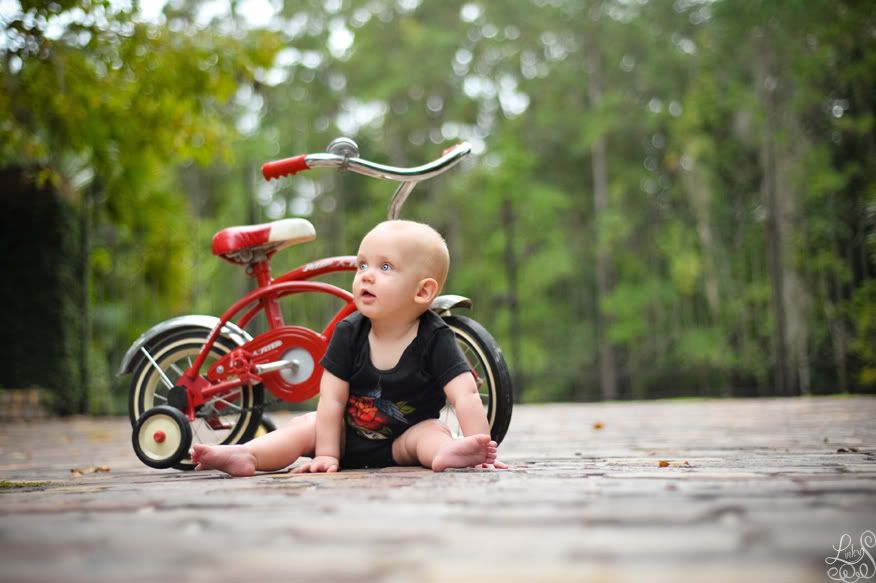 Yay! Looking at me!!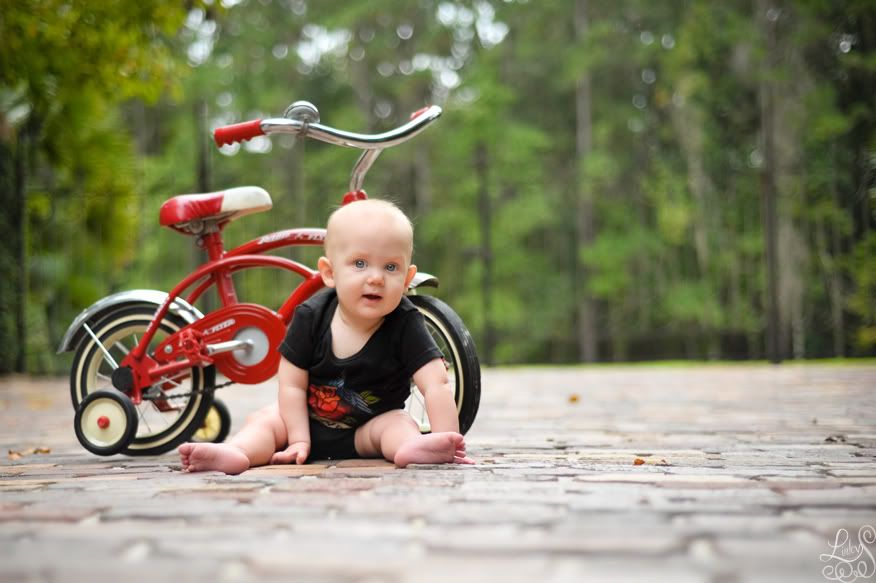 Oh, those eyes are killer!!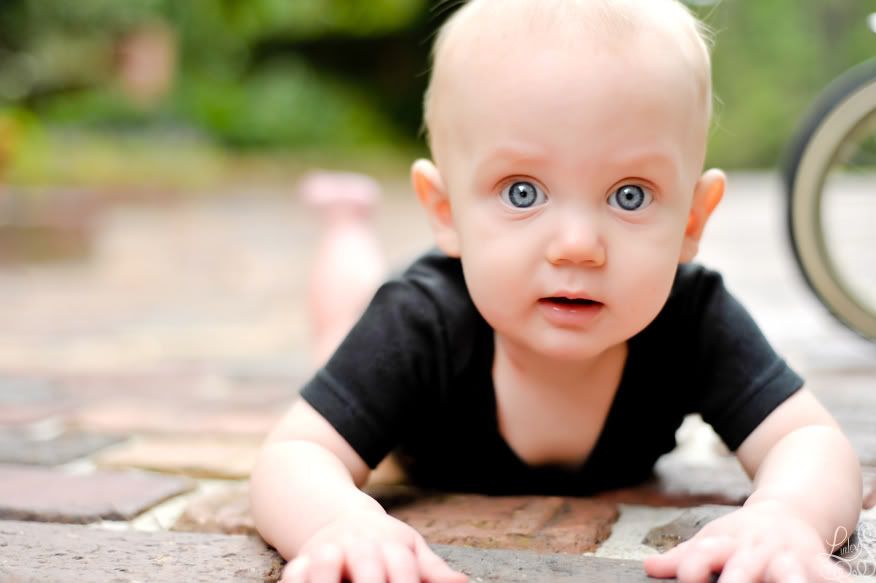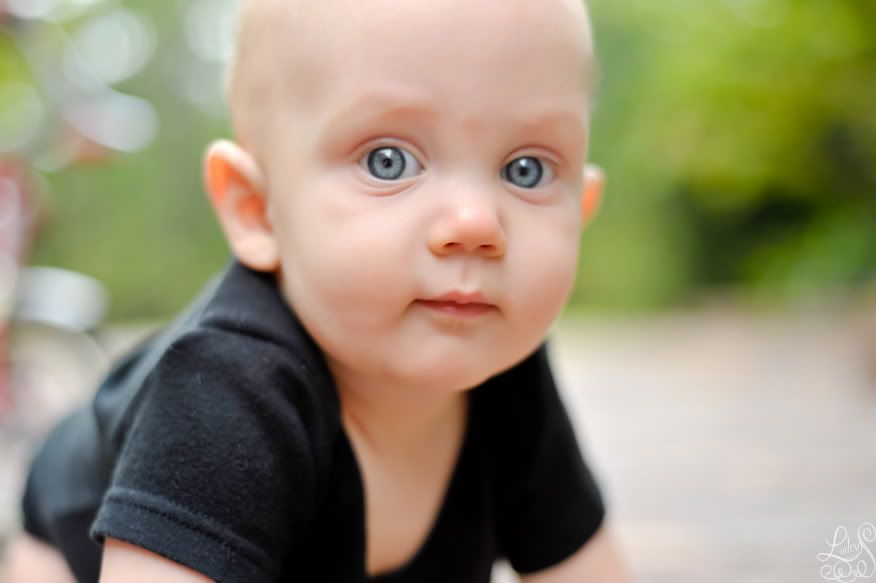 Wait for me Logan!!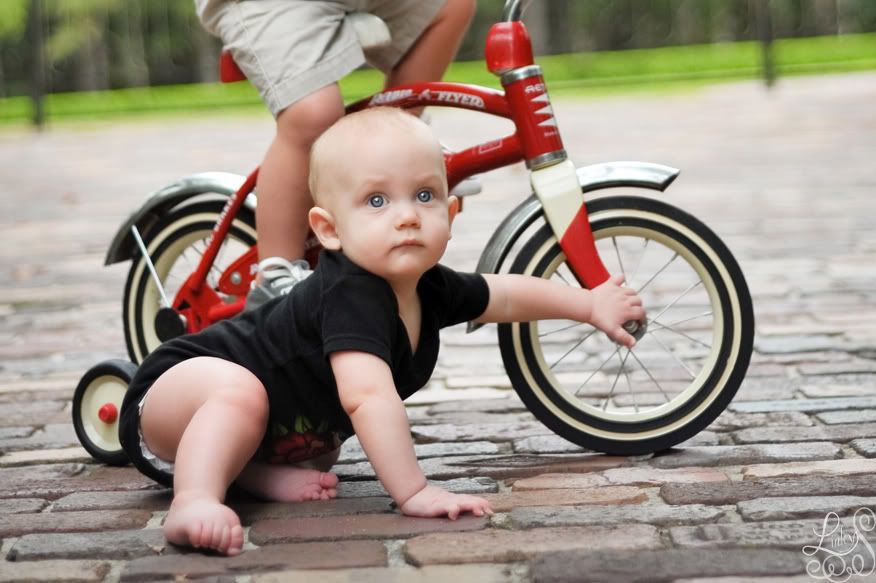 Big boy Logan just turned 2!!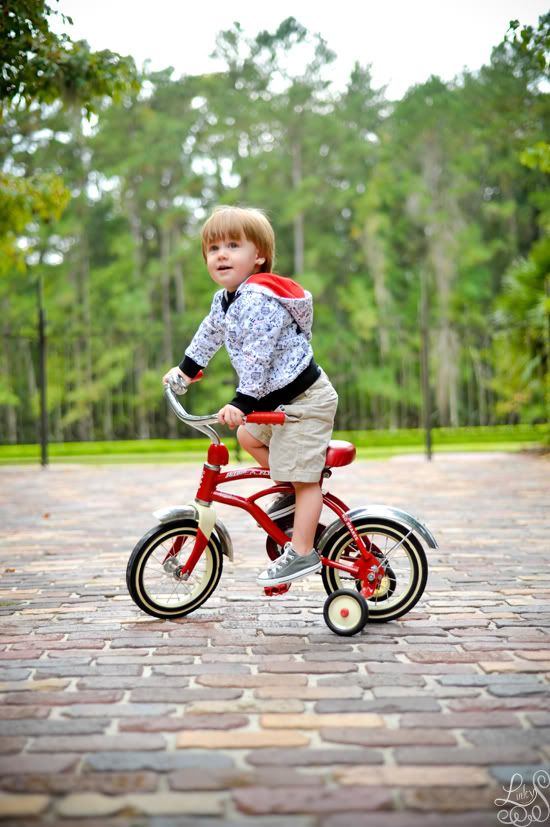 So sweet!!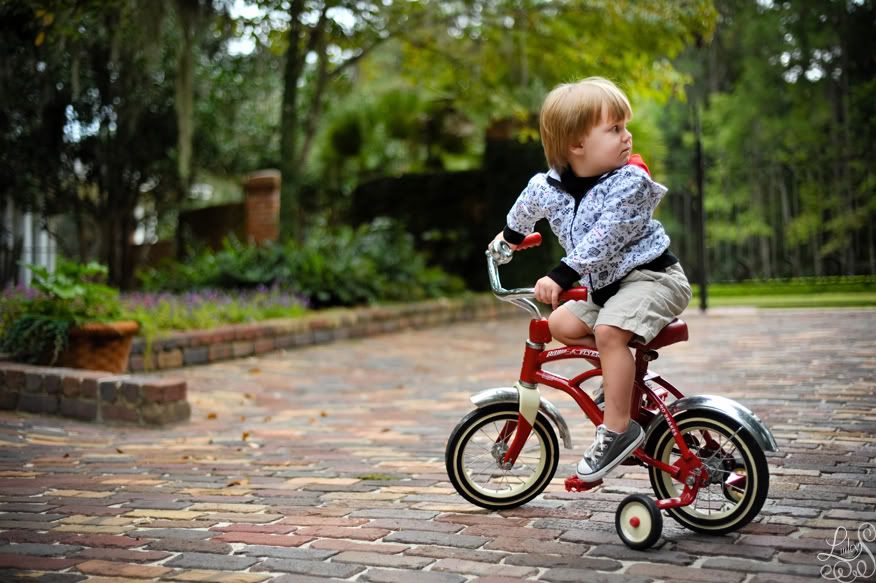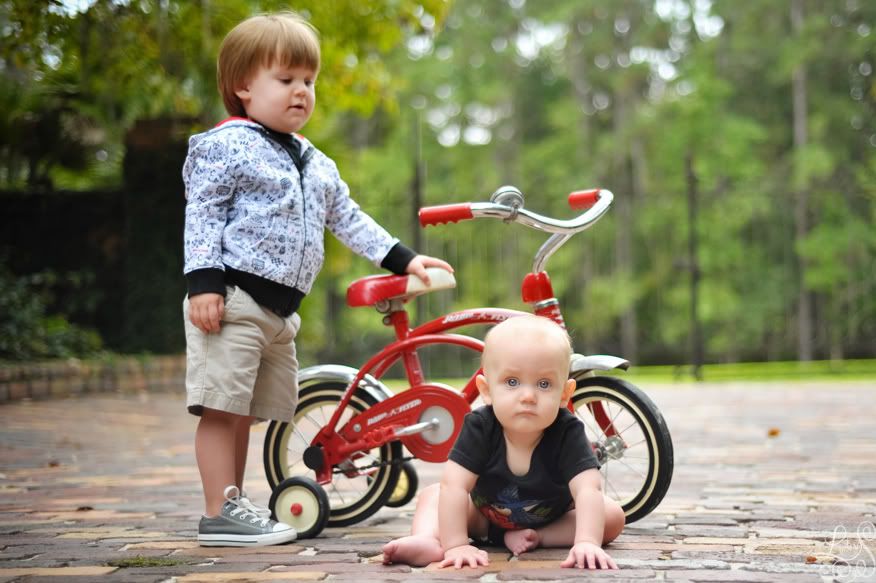 I LOVE this one.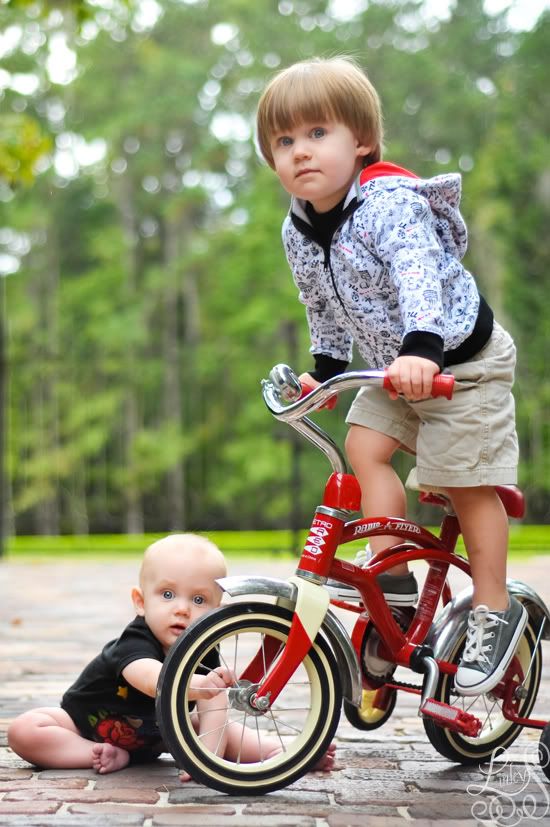 Time for a wardrobe change silly boy...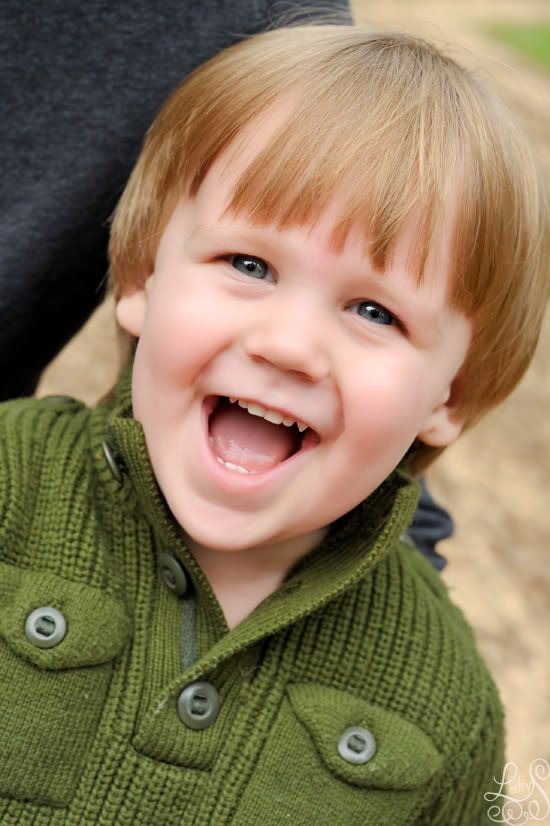 Hats are another fav!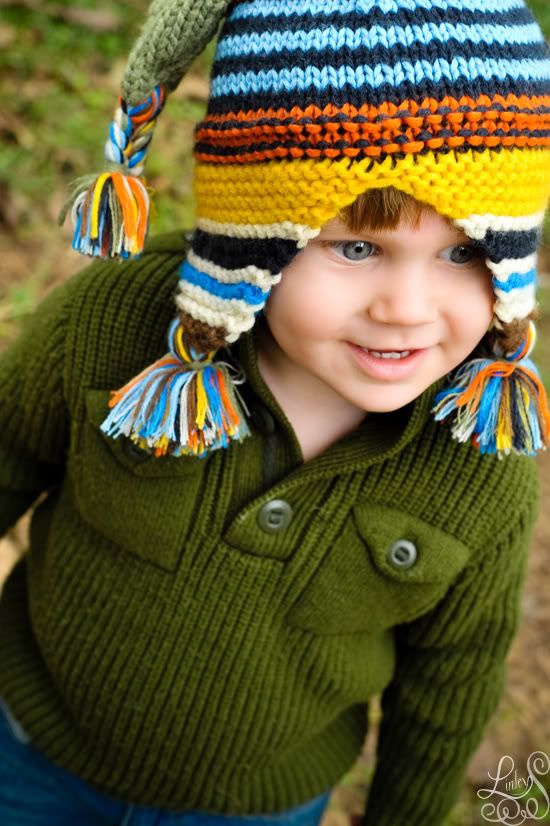 So stinkin' cute!
Who could say no to this face???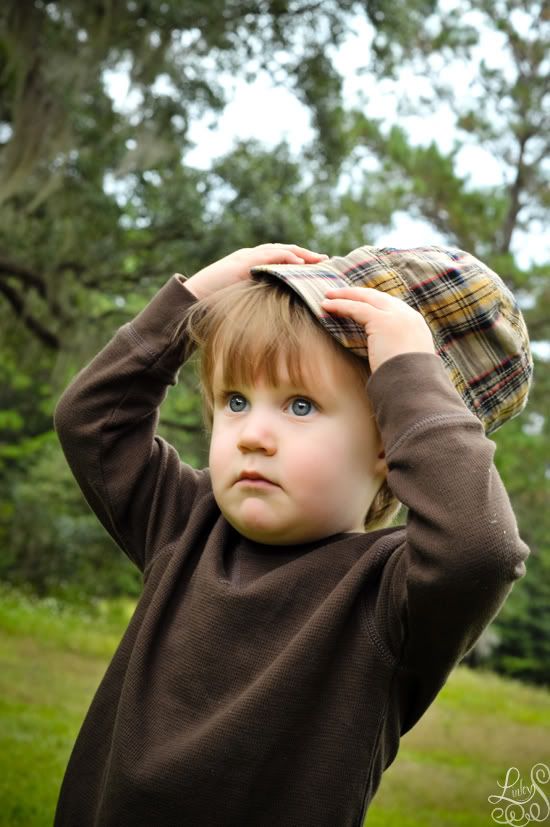 More great props... antique rocking chair and baby bear.